Call us today! 01516255579
Sunday 7 July 2019 - 10AM/2PM
Following on from Dee Sailing Club on Saturday, West Kirby Sailing Club hosts the Sunday and final day of the regatta weekend.
Tidal races will follow a similar format to Saturday, so those with sore heads should still be able to find the start line.
For those who want a change or simply do not want to sail on the tide there will be Lake racing on the Marine Lake at West Kirby Sailing Club at 10AM. Entrants of lake races are invited to take part in the tidal races for no extra fee.
The regatta weekend will findish with a prize giving and evening supper at West Kirby Sailing club starting at 5PM in the club house.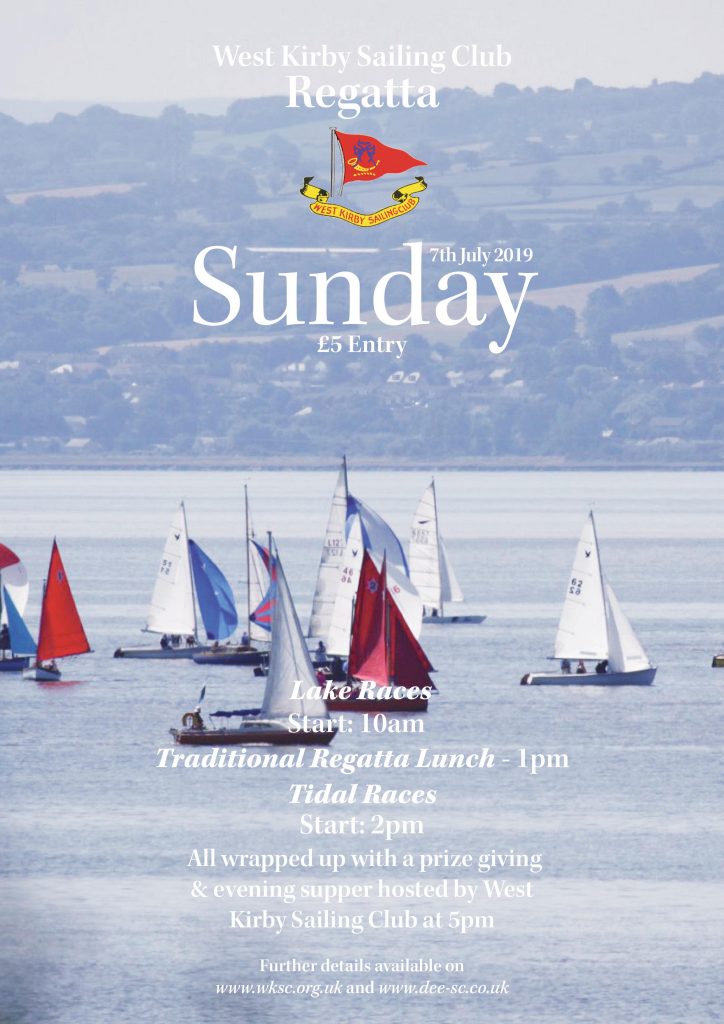 © 2019 — All Rights Reserved | West Kirby Sailing Club | Designed by Dan Booth