Call us today! 01516255579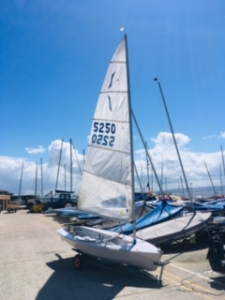 Built by Steve Boon
Ready to sail.
Complete with Launching Trolley and Single Stacking Road Trailer.
Lying at WKSC
Contact Allen Gregory – 07831179976
OR email – [email protected]
Price £5250 or A Good Offer
Dorai, Albacore Number 784 - £1000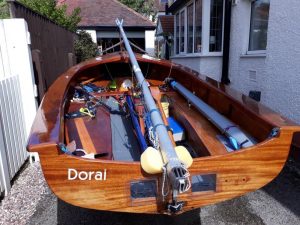 Lovingly restored by us over many years, this original Fairey Marine Albacore, sail No. 784  'DORAI' is now sadly, due to our age, offered to another enthusiastic owner who will appreciate her fine vintage condition and professional all varnished finish.
Included in the sale is everything necessary to immediately commence use for Club racing or cruising, or perhaps better still to place in a museum!
The original hull had been professionally re-decked and re-rigged to more modern standards before we purchased the boat, but we have stripped and re-varnished the hull and decks, and carried out any necessary minor epoxy repairs. The only painted area is the floor which has been treated with non-slip epoxy paint. The varnishing has since been professionally lacquered by Butler Boats to increase resilience.
The equipment includes a Speed galvanised Combi trailer and launching trolley (both in as new condition) Set of full sized racing sails, together with an as new set of Speed sails, specially cut down by Speeds for cruising or racing by lightweight crews. Aluminium mast and boom with good fixed and running rigging. Rain and Sun boom-up cover in as new condition, oars and rowlocks, jib stick and paddle, New mainsheet with bridle, Ratchet mainsheet block with swivel and jam cleat.  New plastic hatches and drain plugs to side buoyancy tanks. New transom flaps. Wooden foils in good varnished condition. All ready to go for racing or cruising.
For pictures see Apollo Duck advert ID No  609220
https://sailingdinghies.apolloduck.com/boat/fairey-albacore/609220
Contact:
Derek Lyne 07976 609529
Nordlys, Lark Number 2278 - £750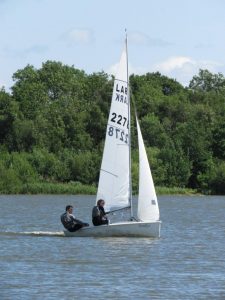 Reluctant sale due to enlarging young family. Boat is in average condition but with everything you need to sail competitively in club racing.
Mast, rigging, boom, ropes
Centreboard goes up and down with ease 
One rudder & rudder stock in average condition. (Image 8) Another rudder in average condition with a rudder stock that needs repairing.
One main and one jib from Pinnell and Bax 
One main and one jib from Ullman Sails
One cut-down "storm" main sail
Two spinnakers – one very good, one badly damaged
Combi trolley / trailer (Images 11 & 12)
Top cover – substantial hole in it 
Undercover – a couple of holes, but fine for trailing
Notes about condition
– Spinnaker pole stowage loop has broken on one side where it attaches to the boom. 
– Missing a clevis pin for the mast ram – it's a slightly obscure size, just under 3/8″ in diameter.
– Cracks on the gunnels on both sides. We've had a repair after a collision, and repairs had been done previously. The tanks are dry, except after capsizing.
– The bolts attaching the cradle to the trolley have pulled through the holes in the cradle, so it takes a bit of care to get the boat to rest on the sculpted cradle rather than on the trolley itself. (I find this hard to explain… We've been coping with Duct Tape and taking care as we put the boat back on the trolley, but a proper repair probably means replacing the cradle.)
Contact:
Rupert Millard
Email: [email protected]
Moondust, GP14 Number 13701 - £2000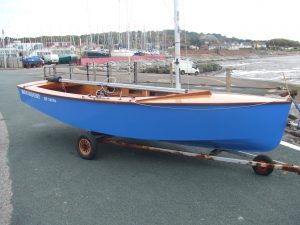 A "just add water" package
Reduced to £2,000
Fully Race rigged
Milanes lifting rudder
Three sets of sails including nearly new OMEGA main and genoa Launch trolley and road trailer  covers including trailing under and over covers
Contact:
Alan Lewis
Email: [email protected]
Phone: 078277 780901
Bright Sun, Mirror Number 41719 - £375ono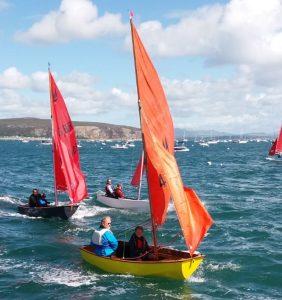 – Wooden Mirror Sail number 41719
– Combi Trailer with new wheels in 2019 and recently painted
– Re-varnished in side and ready to sail
– One set of sails
– Oars and rowlocks
Arrange a viewing
Contact:
Nicola Lycett
Mobile: 07840361825
Price: £375ono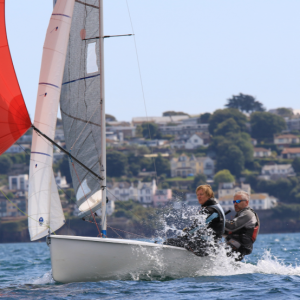 Lark 2498 for sale due to trade up to newer Lark
North sails, laminate main and newish jib / spinnaker
Milanes foil in good condition
One hull repair from storm damage
Complete with top and bottom covers,
launching trolley and road unit in excellent condition.
Great for getting into Lark sailing and we will help any buyer. The Lark fleet is very friendly and supportive. Selling due to trade up to a newer boat.
Contact:
Simon Kenny 
Mobile: 07753856175
Price: £900
Racing Dee Man, Firefly Number 3751 - £2800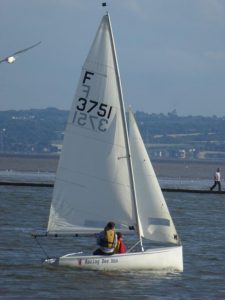 Rondar glass fibre built Sept 2002
One owner, vgc, light use, well cared for at WKSC all her life. Rigging and running lines replaced 2018. Full suite sails in good condition, mast, boom, rudder, stock, top & bottom covers etc – ready to race. Measurement Certificate. Combi trailer. Lying WKSC yard.
2019-20 yard fees / lake licence paid: would consider transfer
Contact: Peter Moore
07986 273735
[email protected]
Selection of Goacher sails in used condition, through deck Genoas and 2 Mains. £40.00 each. 
Contact Pete Skinner
0151 625 8806.
Liverpool Bay Falcon Number 49 - £3750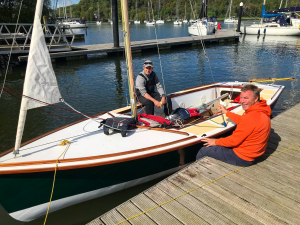 New Decks
Centreboard Case
Gunwales
Spinnaker Pole
Rigging and Lines
New Blocks and Cleats
2 Pack finished in internatinal 2018
Trailer and yard space
Contact James Miller at [email protected]
GP14 Number 13720 - £1700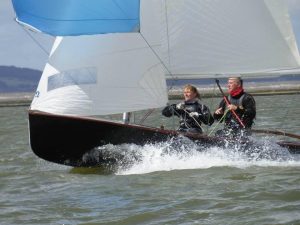 GP13720 Race ready just varnished and floor repainted
Call Trev on 07528812228
£1700 ono
© 2019 — All Rights Reserved | West Kirby Sailing Club.