Bright Sun, Mirror Number 41719 - £375ono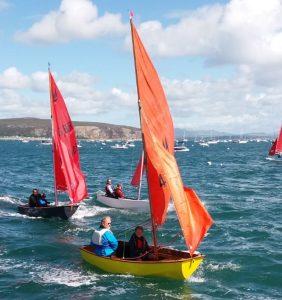 – Wooden Mirror Sail number 41719
– Combi Trailer with new wheels in 2019 and recently painted
– Re-varnished in side and ready to sail
– One set of sails
– Oars and rowlocks
Arrange a viewing
Contact:
Nicola Lycett
Mobile: 07840361825
Price: £375ono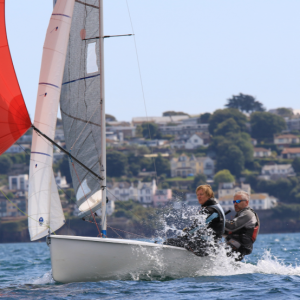 Lark 2498 for sale due to trade up to newer Lark
North sails, laminate main and newish jib / spinnaker
Milanes foil in good condition
One hull repair from storm damage
Complete with top and bottom covers,
launching trolley and road unit in excellent condition.
Great for getting into Lark sailing and we will help any buyer. The Lark fleet is very friendly and supportive. Selling due to trade up to a newer boat.
Contact:
Simon Kenny 
Mobile: 07753856175
Price: £900
Racing Dee Man, Firefly Number 3751 - £2800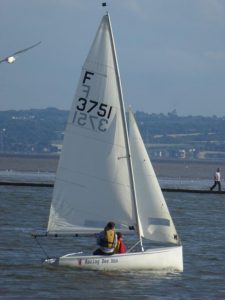 Rondar glass fibre built Sept 2002
One owner, vgc, light use, well cared for at WKSC all her life. Rigging and running lines replaced 2018. Full suite sails in good condition, mast, boom, rudder, stock, top & bottom covers etc – ready to race. Measurement Certificate. Combi trailer. Lying WKSC yard.
2019-20 yard fees / lake licence paid: would consider transfer
Contact: Peter Moore
07986 273735
apetermoore@btinternet.com
Selection of Goacher sails in used condition, through deck Genoas and 2 Mains. £40.00 each. 
Contact Pete Skinner
0151 625 8806.
Liverpool Bay Falcon Number 49 - £3750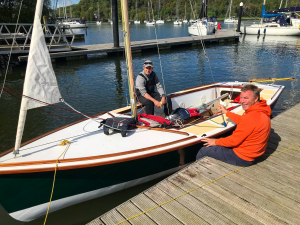 New Decks
Centreboard Case
Gunwales
Spinnaker Pole
Rigging and Lines
New Blocks and Cleats
2 Pack finished in internatinal 2018
Trailer and yard space
Contact James Miller at millersailing@hotmail.com
Hiraethog, Hilbre O.D. Number 32 - £950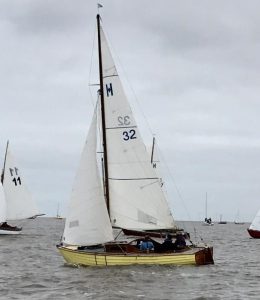 Good to go for this season
Call John on 07957 544 840
or Simon on 07817 080 049
GP14 Number 13720 - £1700
GP13720 Race ready just varnished and floor repainted
Call Trev on 07528812228
£1700 ono