Call us today! 01516255579

Hilbre Island Race -
Sponsored by Brimstage Brewery
Friday 5 July 2019 - 12PM
Get ready for one of the most unique sailing races you will ever compete in; racing around Hilbre Island.
Hilbre Island is one of just 43 unbridged tidal islands registered in the UK that can be reached by foot from the mainland. It used to house a  Lifeboat station and a few buildings still exist on Hilbre Island even though there are no shops or basic luxuries on the island.
The race will take place at 12pm on Friday. The course will include leaving Hilbre Island to Starboard (likely going around a mark anchored offshore of Hilbre Island), then back through the line for the slowest boats. The faster boats will be sent thereafter on a longer course around marks between Dee Sailing Club and Hoyle Bank.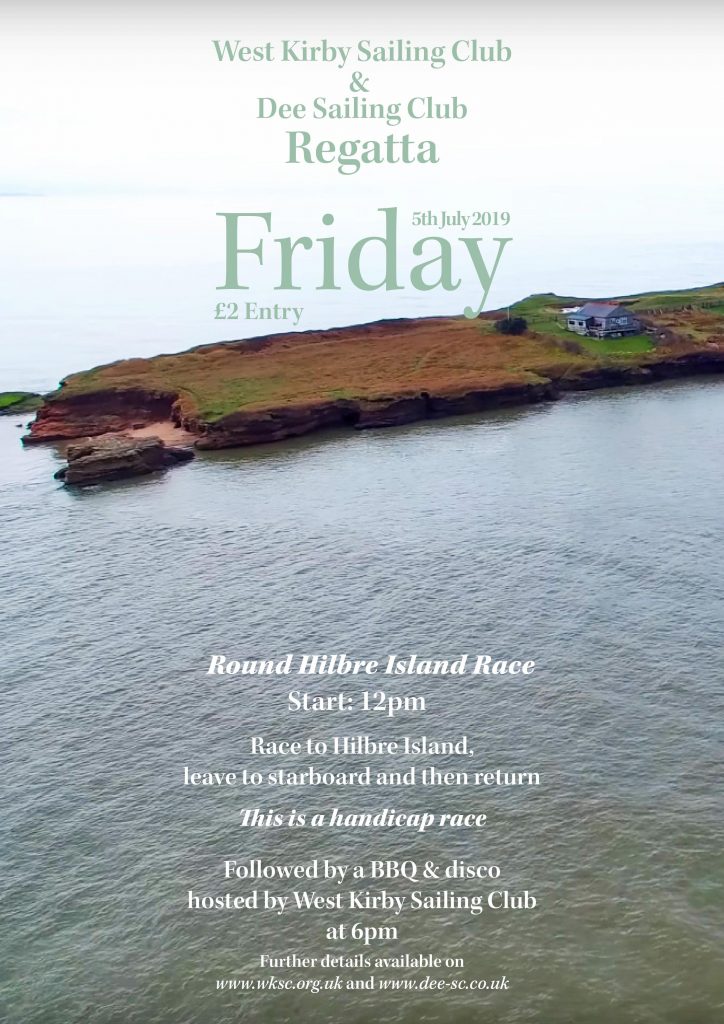 © 2019 — All Rights Reserved | West Kirby Sailing Club | Designed by Dan Booth