West Kirby Sailing Club hosts a number of events the most famous being the Wilson Trophy which is regarded as the pinnacle of this sailing discipline and is held on the Marine Lake each year in May. The main boat used for Team Racing in the UK is the Firefly. West Kirby has the use of 4 flights of Fireflies and also has 1 flight of Fevas. The Feva sailing dinghy is used for the RYA Eric Twiname Youth and Junior event held in Oxford at Farmoor Reservoir.
Although Team Racing has been a discipline of sailing for a long time the basis of its current format was created by sailors from the Royal St George YC and West Kirby Sailing Club over 60 years ago. Adopted by BUSA (British University Sailing Association) as one of their sailing points sports, West Kirby has welcomed many Universities to train and compete. Currently Liverpool University Sailing Club and Manchester University Sailing Clubs base themselves here.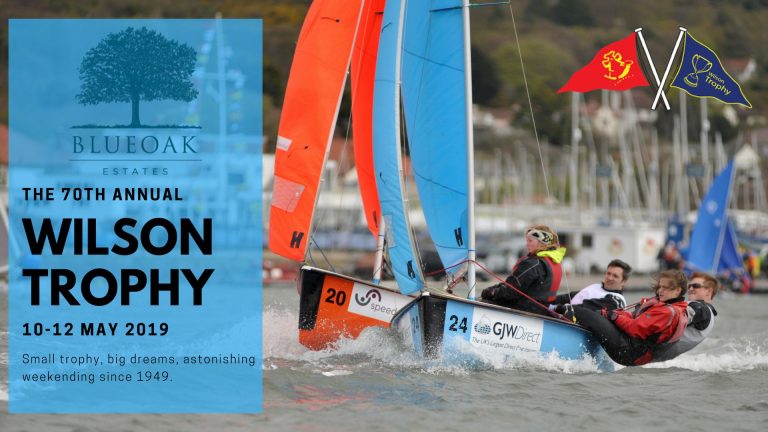 The Wilson Trophy is the biggest team racing event in the UK and it is hosted here at West Kirby Sailing Club on a yearly basis. WKSC may not have created team racing but we certainly helped forge the format that is used around the world today.
For more information on the Wilson Trophy check out the Wilson Trophy website linked in the button below.