Call us today! 01516255579
This Saturday the Jubilee Pursuit Race takes place. The race will last 100 minutes from the first boat start. Slower boats start earlier and the faster boats must chase down the slower boats to win, the slower boats need to keep them behind.
All start times are in the sailing instructions which can be found below – if can't see your PYR and wish to enter please contact Peter Bramley or Kay Eggleton (07789 176763).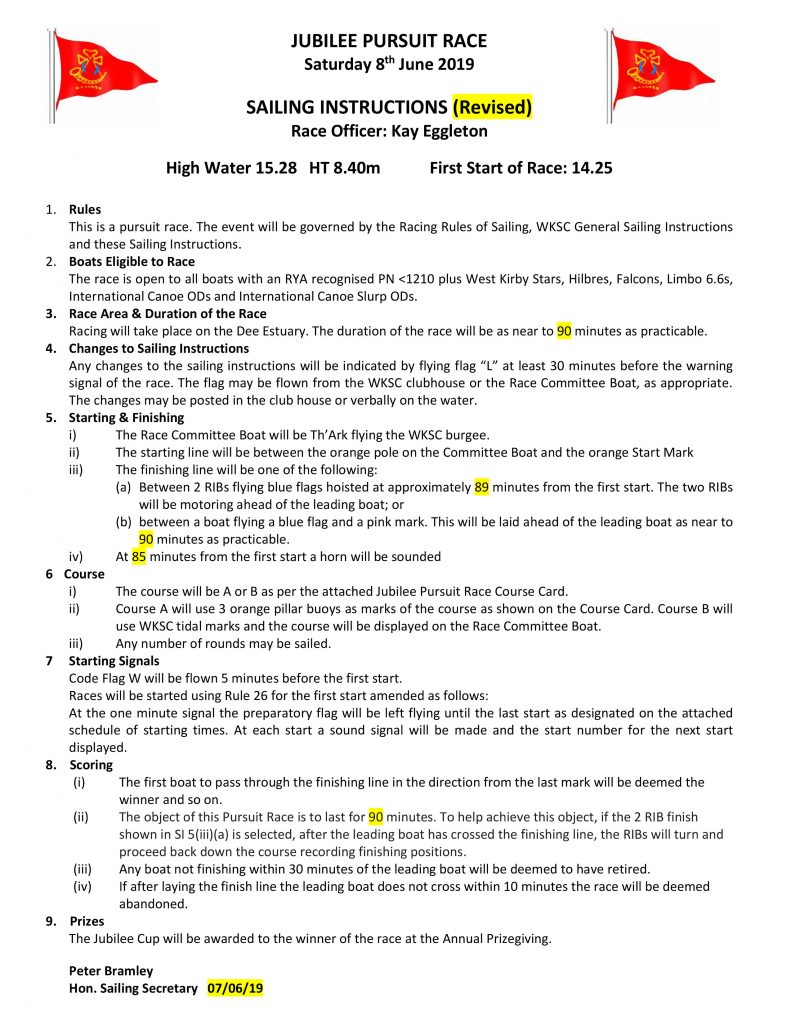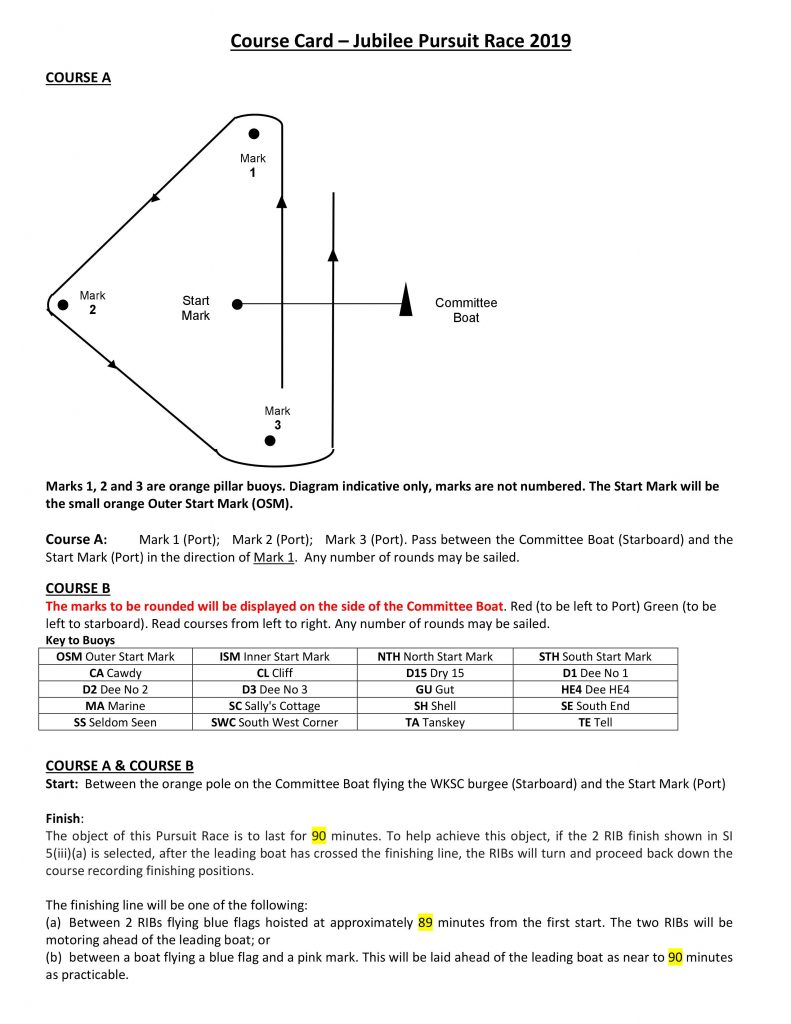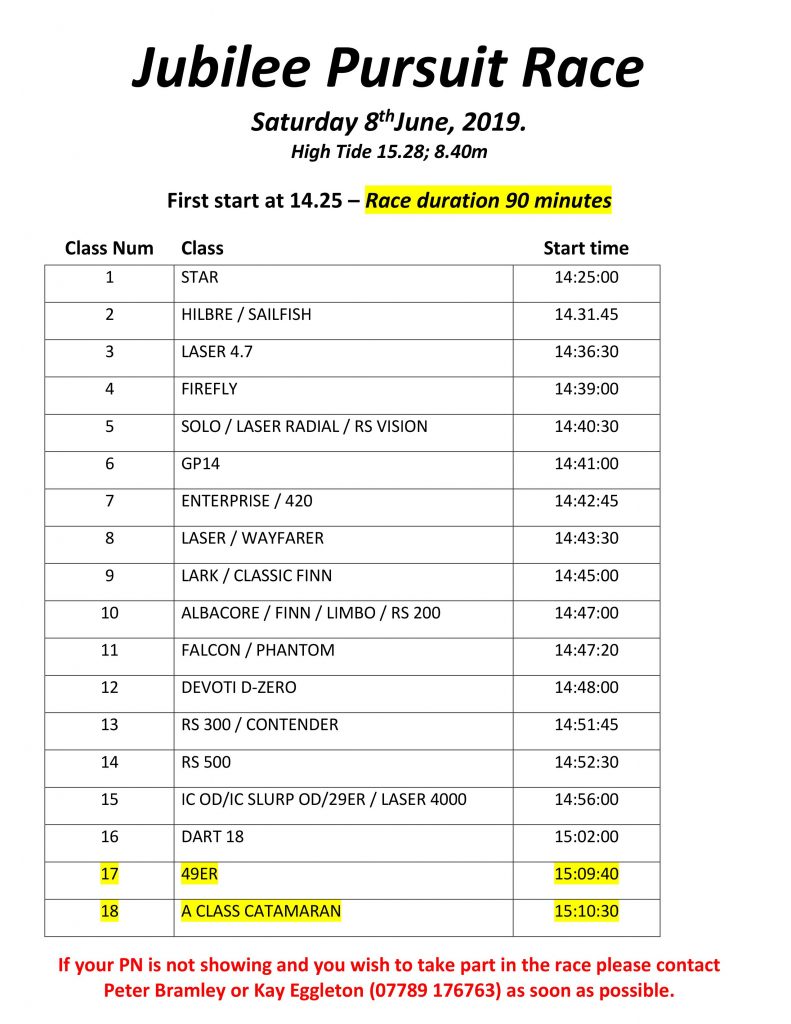 © 2019 — All Rights Reserved | West Kirby Sailing Club | Designed by Dan Booth